We want to introduce a couple of very useful tools, compatible with Scratch, that can help make our digital stories and animations interactive with the physical world, and much more fun.
1.1

      

Makey Makey
https://makeymakey.com/MakeyMakey
It is an invention kit for the 21st century. It turns everyday objects into touchpads and combine them with the internet. It's a simple circuit board for beginners and experts doing art, engineering, music, social studies, language arts, and everything in-between. The board connects via USB and is recognized as a USB mouse or keyboard. The board will work on any PC, Mac, and most tablets and smart phones.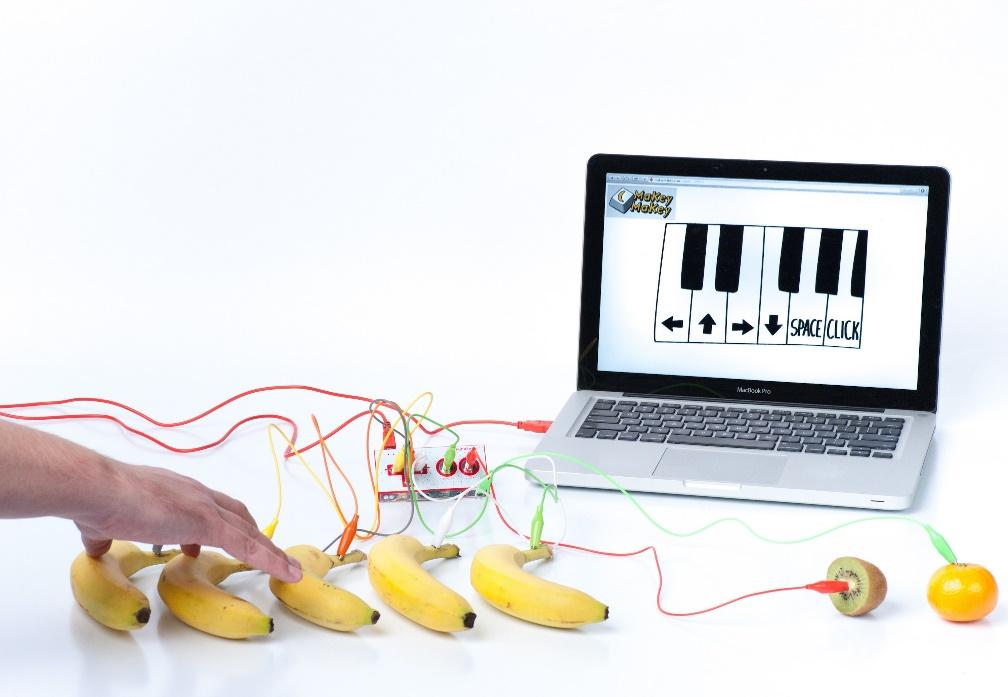 1.2

      

micro:bit
it is a physical computing device that provides a bridge between abstract concepts and tangible experiences. Physical computing combines Computational thinking, Coding, Creativity and Innovation. Using the micro:bit, your students will gain vital competencies and skills in critical thinking and collaboration, building their ability and confidence to have ideas, share them and make them real. The simplicity of the micro:bit's design allows for immediate success, but also becomes a more sophisticated tool as your students' knowledge and understanding grows.